Implementing Our Curriculum
Early Years Learning Framework
Our qualified Educators plan experiences which develop children's skills and interest in all developmental areas incorporating the Early Years Learning Framework and Queensland Kindergarten Curriculum Guidelines embedding it with permaculture principles, practices and beliefs in a homely holistic Environment. These documents principles practices and beliefs are embedded to enhance the children's learning to the Federal Government's Framework of Belonging, Being and Becoming.
The Framework conveys the highest expectations for all children's learning from birth to five years and through the transitions to school. It communicates these expectations through the following five Learning Outcomes:
Children have a strong identity.
Children are well connected with and contribute to their world.
Children have a strong sense of well being.
Children are confident and involved learners.
Children are effective communicators.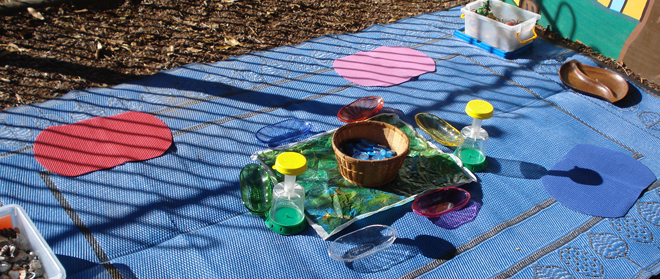 View the Queensland Kindergarten Learning Guideline (Pdf 2.2MB)
Visit The Department of Education, Employment and workplace relations for More Information about the Early Years Learning Framework.